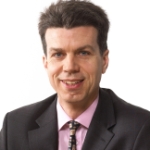 We hear you are up for an award. What for?
Our first family of mixed signal controller products, which was launched in October 2007, has been short-listed in the power IC category for one of EDN's Innovation of the Year awards. There are 21 award categories and we're one of just three European companies to make it through to the finals. Anyone can read the entries and vote online at EDN.com during February and the final winners are announced in mid April.
Will winning an award make any difference to CamSemi commercially?
Just being short-listed is quite an achievement but winning would certainly help boost our international profile, particularly in the US which is a tough market to penetrate. Landing an award would also be a strong endorsement for our engineering teams.
Will your future products play in the low-energy/power efficiency area?
Yes – CamSemi was founded to help manufacturers to find better, lower cost solutions to designing more energy-efficiency power conversion products. Improving conversion efficiencies and reducing no load values, as well as cutting system costs and component counts are all important features for our future products.
Your controllers appear to be going down well in the Far East but what about Europe?
Taiwan and China is really the world centre for the design and manufacture of power supplies so we have invested a lot of time and resources into addressing that opportunity. However, there is also a lot of design work taking place in Europe and we're making good inroads with a number of major brands which in most cases use Far East manufacturing partners.
Does the UK still have a competitive edge for electronics design skills?
The UK has a wealth of talent in developing new technologies particularly in the areas of mixed signal IC design. Being based in a university city, we also find that there is a rich source of very skilled and talented designers who are eager to make their career and name in the UK sector.
See also: Q5 – Interviews with electronics industry leaders
Read all the Electronics Weekly Q5 interviews. From ARM's chairman, Sir Robin Saxby, to touchscreen technology firm Zytronic's MD, Mark Cambridge, the business leaders share their particular insights on the UK electronics industry.