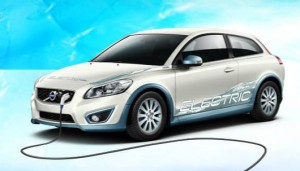 Called the Inverter Safety Unit (ISU), it can stand-alone or be integrated into the inverter, and has been adopted by Volvo for the second generation of its C30 Electric car.
Take the Electronics Weekly UK Salary Survey 2014 »
"Full control of the enormous torque generated by the electric motor is - also in case of failure - of crucial importance, due to the typical lack of a possibility to interrupt the power flow mechanically," said TTTech.
The ISU uses a sensor system and algorithms to calculate the actual torque and to detect errors independently that could cause safety goals to be breached.
If the deviation between the target and the actual torque becomes too big, the safe state of the electric power train is entered through internal and external shut-off paths.
Of the C30, Volvo v-p of electric propulsion Lennart Stegland said: "There must not be any compromise in terms of driving pleasure, comfort and safety compared to petrol powered cars."
According to Stegland: "It is estimated that by 2020 between five and 10% of cars in Sweden will be powered by electricity. Around 2020-2025 we expect that electric cars will have conquered three to ten percent of the EU market share. Different markets have different potentials."