Quick switch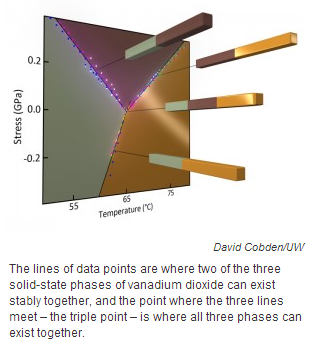 Researchers at the University of Washington have determined the point at which vanadium oxide can exist as an insulator or a conductor with a switching time measured in one 10-trillionth of a second.
The Washington scientists have shown that the two insulating phases and the conducting phase in solid vanadium dioxide can coexist stably at 65 C, give or take a tenth of a degree.
The discovery of what scientists call 'the triple point' in vanadium oxide could lead to the development of new electrical and optical switches.