Connected vehicles – the real world challenges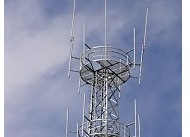 Technologies already exist for features such as advanced driver assistance (ADAS), vehicle to vehicle (V2V) and vehicle to infrastructure (V2I) communications, but delivering these alone is not the issue. The challenge is that introducing these new features to road and rail will only become acceptable to Government and the public when the needs for international standards, recognisable data security and clear ownership of liabilities are understood.
Even with all these considered, such systems will still only then become reality with a compelling drive from either strong commercial business models or targeted government directives.
Take the Electronics Weekly Salary Survey 2014 »
The automotive and transport industries need to navigate through these challenges and draw on the vast experience and knowledge within other industry sectors, gaining access to innovations from SMEs and academia. One critical issue is how to identify the mechanisms and routes to delivering such highly integrated systems in a commercially viable way.
Support to achieve this can come from companies that already innovate across industry sectors and there are many challenges:
Once vehicles begin to interact autonomously and are dependent on data from each other for safety, all embedded software must be proven to meet rigorous safety standards. ISO26262 addresses this but much can be learned from the aerospace industry's proven software methods and from the IT industry's data security and encryption techniques.
V2I requires a range of telecommunications services, some of which don't exist today. From the perspective of making V2I communications a reality and delivering the enormous backhaul bandwidth required for an interconnected transport infrastructure, the world's existing network operators may be best placed to dominate with tried and tested technologies.
V2V requires reliable short/medium range radio communications between vehicles. This will require advanced antenna and radio solutions, which can be sourced from a number of industry sectors e.g. the cellular industry. But who is best placed to deliver these technologies?
From the risk perspective it is arguable that no-one, be it users, governing bodies or the insurance industry will allow the use of these systems unless they can be sure that personal data and physical safety have appropriate communications frameworks and standards.
How sure can a driver be that the emergency data his/her car is stopping for suddenly is guaranteed (by an industry standard) to be coming from the car in front and not a road-side hacker? What are the insurance liabilities when 'communication between multiple trucks in an automated convoy' is either broken or compromised? Does the industry need to address all these issues and consider every possible 'corner case' before such systems will become acceptable? ISO26262 safety cases argue that it has to.
Data security, standards and liabilities will be fundamental to any progress and only then will the next critical factor come into play – business cases. Assuming a secure V2X network infrastructure exists, no individual or group of organisations are likely to invest in rolling out new technologies and services without first identifying compelling business models to support them. These may be commercially driven business cases or the government funded/directed initiatives referred to earlier.
The good news is that while there are many new challenges, existing technologies, solutions and innovations are available to solve them. So what initiatives are underway to enable this and who is enabling the flow of innovation into the automotive and transport sectors?
Governments are supporting the transfer of innovations into these sectors with new initiatives. For example, the UK DfT has said it will work "to encourage the development and introduction of automotive vehicles which can be an important technology for the UK, especially given the strength of UK based automotive R&D and wishes to promote UK based expertise".
It asks questions about the impact on safety, traffic management and barriers to adoption for autonomous vehicles and considers the challenges around cyber security, privacy, public attitudes, legislation, liability and insurance.
The Intelligent Transport Systems Group (ITS) and the Highways Agency are also working closely together to provide Government funding and investment into electric vehicle R&D, charging technologies and energy management for transport systems.
Neil Skelton, Head of Professional services, ITS makes reference to the DfT's 'Action for Roads – A network for the 21st Century'. "ITS UK welcomes this report as it affirms the incremental pace and influence of intelligent transport technologies' integration into the UK's road network infrastructure".
And in the railway sector the DfT is providing significant Government funding to the Future Railway Organisation. Through this channel, their 'Enabling Innovation Team' (EIT) is helping to overcome what may have been considered 'traditional barriers' to innovation in the railway industry.
"Until now, there has been no dedicated cross-industry team designed to match the longer term business challenges to innovative solutions and, where necessary, to provide funding. This is where we come in," says David Clarke, director, EIT.
Andrew Ashby is automotive business development manager at Plextek Consulting
Related news:
Vehicle-to-anything communications must be secure, says Plextek CTO 
Cambridge's Plextek connects Android in cars

Related Tech News
Share your knowledge - Leave a comment