The release 11.0.0 of the software adds support for Autosar 4.2.2 and specific communication stack importers.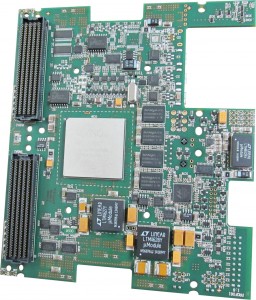 As a result importing a system configuration from an "ECU extract to a BSW" configuration has been improved.
Adding ECU extract importers for Ethernet and FlexRay stacks, it now supports a multitude of modules in the communication stack.
Arctic Studio 11.0.0 is based on Artop 4.5 and adds a Some/Ip transformer (Some/IpXf) for setting up efficient Ethernet communication using RTE transformers and LDCOM.
Arctic Core 11.0.0 has now support for several new boards: Freescale MPC5668G, Renesas RH850 F1L and the Xilinx Zynq 7000 which are now qualified for ASIL A.
With the new release, support has been added for FlexRay (FrIf, FrNm, FrSm, FrTp, BswM and PduR) and for Ethernet 4.2 (SoAd, Tcp/Ip, EthSM, EthIf, Service Discovery Client, UdpNm, BswM, LdCom).
See also: Yocto Linux SBC adds modules for prototyping
Read more Freescale Semiconductor stories on Electronics Weekly »