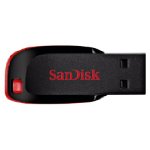 The figures come from a survey by security software firm ESET.
"People need to pay closer attention to protecting their data," said ESET security specialist Mark James. "Data is of high value on the dark net and cybercriminals will always be on the look-out for anything they can find. Out of the 10,004 USBs that never got returned, one can assume that a high percentage of them would have contained sensitive corporate data."
ESET surveyed more than 500 UK dry cleaners and launderettes November 2015 and extrapolated results to the 5,839 dry cleaners in the UK. Along with USB sticks and phones were found: £1,600 in cash, dentures, viagra pills, condoms, one dead rat, and lasagne and chips, said ESET.