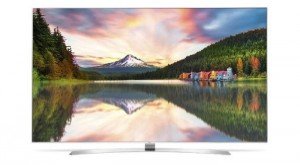 LG, which has taken a technology lead in the TV industry, will have an 8k TV on show on Wednesday in Las Vegas which, says LG, is ready for production now.
The 8K TV will have a 98 inch screen. It is the first production-ready 98 inch 8k TV to be made.
LG's other stunning CES exhibit will be an 18 inch rollable OLED TV which LG calls a "newspaper" TV.
A roll-up screen may make portable TVs popular – something which the TV industry has been trying, and failing, to deliver for several decades.
It will also revolutionise the handset industry.
However mass production of the rollable TV may still be a couple of years away.