Amantys gets Avago investment and new CEO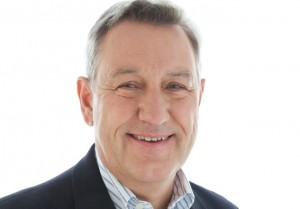 Amantys has announced the appointment of Erwin Wolf as its new chief executive officer on the same day it secures a $5m investment by US chip firm Avago.
"Attracting Avago as a strategic investor is a significant endorsement of the company's progress," said Amantys chairman Pete Magowan.
Magowa said the company will now accelerate "critical IGBT driver development programmes".
New CEO Erwin Wolf takes over the running of the Cambridge-based power device firm from the previous CEO, Karen Oddey who was only appointed in January.
It seems Amantys was impressed with Wolf's experience of the power module market.
Wolf, who has been a non-executive director for a year, has experience of power semiconductors and optoelectronics as an executive at Siemens and Infineon, most recently as CEO of Azzurro Semiconductors.
"I've been impressed with how quickly the company has developed over the last 18 months and I am joining the business at an exciting point in the company's evolution," said Wolf.
"Its vision for the digitisation of power electronics has already brought the company to the attention of a series of leading power industry players, underlined by the investment from Avago," said Wolf.
Amantys chairman Pete Magowan added: "The Board would like to thank Karen Oddey for her contribution."
As part of the investment, Martin Weigert, Avago's general manager for industrial fibre products, will join the Amantys board as a non-executive director.