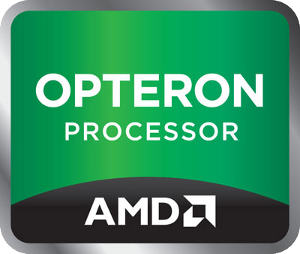 "The ecosystem for ARM in the datacenter is approaching an inflection point, and the addition of AMD's high-performance processor is another strong step forward for customers looking for a datacenter-class ARM solution," says AMD's Scott Aylor, "the macro trend of convergence between networking, storage and servers is an important catalyst in this evolution. Customers now have access to 64-bit ARM processors from the only silicon provider that also has decades of experience delivering professional enterprise and embedded products."
The AMD Opteron A1100 SoC represents a key milestone for establishing ARM in the datacenter as well.
"The AMD Opteron A1100 processor brings a new choice in scalability across network infrastructure and datacenters," says ARM's Lakshmi Mandyam, "AMD brings recognized expertise in the server and embedded markets, making them an ideal partner to deliver a 64-bit ARM processor with the impressive balance of performance and power-efficiency to address an increasingly diverse set of workloads."
The AMD Opteron A1100 Series SoC is the first 64-bit ARM Cortex-A57-based platform from AMD. Utilizing ARM Cortex-A57 processors with high-speed network and storage connectivity and outstanding energy efficiency, the AMD Opteron A1100 Series SoC delivers a balanced total cost of ownership for storage, Web and networking workloads.
AMD Opteron A1100 Series SoC specifications:
Up to eight ARM Cortex-A57 cores with 4MB shared Level 2 and 8MB of shared Level 3 cache
2x 64-bit DDR3/DDR4 channels supporting up to 1866 MHz with ECC
2x 10Gb Ethernet network connectivity
8-lane PCI-Express® Gen 3
14 SATA-3 ports
The AMD Opteron A1100 SoC is powering enterprise-class systems from SoftIron with its Overdrive 3000 system for developers, as well as an upcoming lineup of software-defined storage solutions taking advantage of the processor's feature set.
AMD is also collaborating with Silver Lining Systems (SLS) to integrate SLS' fabric technology in innovative dense server designs featuring the Opteron A1100 Series, targeted at streaming, Web and storage workloads for cloud and hyperscale datacenters. The SLS Fabric Interconnect incorporates a low-latency, energy-efficient 60Gbps switching fabric and is available as a PCI Express expansion card or a standalone ASIC for custom server applications.