AMD expects 16% sales drop in Q1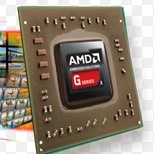 Following a report that sales of x86 PC processors dropped 9% last year, AMD came up with a Q1 forecast of a 16% drop in revenues plus or minus 3%.
AMD's shares immediately fell 10%.
AMD had a Q4 profit of $89 million on sales of $1.59 billion.
In Q4 2012 it made a loss of $473 million on sales of $1.16 billion.
Take the Electronics Weekly Salary Survey 2014 »

Tags:
AMD
Related Tech News
Share your knowledge - Leave a comment