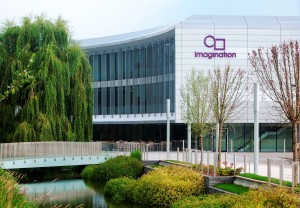 Apple has an 8.4% stake in the GPU developer which also owns MIPS.
Imagination's shares have went up nearly 20% on the rumour of talks rhen fell back after the failure to agree a deal was announced.
Before the sell-off Imagination was valued at $870 million which would hardly have dented dent Apple's off-shore cash pile.
Imagination lay-offs
Earlier this month Imagination said it would shed another 200 jobs in addition to the 150 lay-offs it announced last month.
The lay-offs will deliver £27.5 million of cost savings in full by the end of April 2017.
Earlier this year, Imagination's long-serving CEO Sir Hossein Yassaie resigned in the wake of persistent losses.
See also: Imagination to lay off another 200 people
See also: Imagination links with EUROPRACTICE to extend University Programme