ARM adds MCU engineer accreditation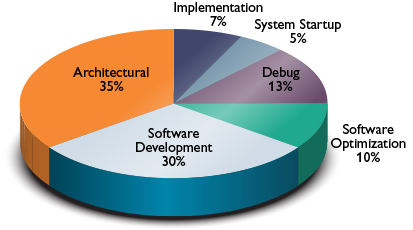 Today ARM launches a new accreditation called "ARM Accredited MCU Engineer" (AAME) for embedded MCU software engineers who are familiar with the ARM Cortex-M processor.
The ARM Accredited Engineer (AAE) programme is a global exam-based accreditation programme that offers engineers, trainers, consultants and students the opportunity to gain credible evidence of their knowledge of ARM technology.
It offers individuals a way to validate their skills and differentiate themselves and gives employers a reliable benchmark that helps in recruiting new staff and developing existing staff.
The new AAME accreditation for MCU engineers complements the existing AAE accreditation (focused on Cortex-A and Cortex-R technology) to offer a professional qualification to the growing community of embedded software engineers using ARM Cortex-M based MCU devices in their products.
The new AAME accreditation is launched today and full details (including the official syllabus and learning resources) are available on the AAE website (www.arm.com/aae).
Additional learning resources will be rolled out on the website as they become available over the following months and ARM will be working with our growing global network of Accreditation Training Partners to make high quality training courses available around the world.
The ARM University Program is also working with universities around the world to support learning on ARM Cortex-M based MCU devices www.arm.com/university.
The AAE program is a global program administered by ARM's delivery partner, Prometric, who operate a network of 10,000 test centers in over 160 countries around the world. Candidates will be able to attend any of Prometric's Authorized Testing Centers in order to take their tests.
Exam registration/scheduling for this accreditation are on the Prometric website (www.prometric.com/arm) so candidates will be able to start scheduling their tests immediately.
More information on the ARM Accredited Engineer Program and how to participate is on www.arm.com/aae or email certification@arm.com
Image: ARM Accredited MCU Engineer Accreditation: key subject areas