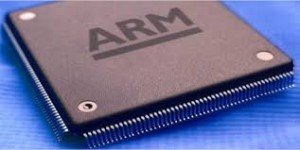 Cortex-A32 occupies less than 0.25 mm2 of silicon area when made on a 28nm process and consumes under 4mW of total power at 100 MHz.
Embedded World 2016: Get the full Electronics Weekly Guide »
The Cortex-A32 processor can be configured in multiple ways from single- to quad-core. This makes it scalable enough to serve the smallest and most efficient compute devices through to IoT gateways and industrial compute applications.
While it includes cryptographic instructions for efficient authentication and protection, the Cortex-A32 can also be coupled with TrustZone CryptoCell-700 series products to enable enhanced cryptographic hardware acceleration and advanced root of trust.
The company writes:
The Cortex-A32 processor is designed to be extremely configurable and scalable thereby making it very attractive for extremely diverse rich embedded applications that have vastly different performance, power and area requirements. The Cortex-A32 processor can be configured from an ultra low power, very small, single core up to a single four core cluster with a shared L2 cache.

Reducing the idle power consumption is a key requirement for many embedded applications. The Cortex-A32 processor incorporates new power management features compared to Cortex-A7 and Cortex-A5 processors, thereby providing more capabilities for embedded applications that require minimal idle power consumption.