Blackberry finds its buyer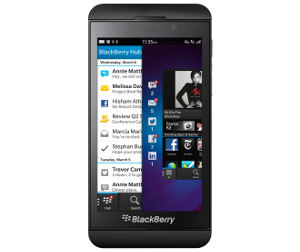 BlackBerry says it has signed a letter of intent to sell itself  to a consortium headed by investment and insurance group Fairfax Financial Holdings.
Purchase price is $4.7 billion or $9 a share. Before the announcement Blackberry shares were worth $8.23.
Fairfax already owns 10% of Blackberry.
Blackberry can look for other buyers while Fairfax does due diligence which is expected to take six weeks.
Fairfax founder, chairman and CEO, Prem Watsa, dubbed Canada's Warren Buffett, used to be on the Blackberry board.
Watsa is said to have drummed up financial support from Canadian pension funds to help pay for the bid.
Image: BlackBerry Z10