Blackberry founder sells $26m worth of shares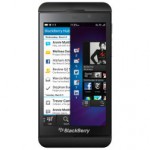 Blackberry's agreement with Goldman Sachs and Centerview Partners to look for a new owner for Blackberry has been terminated, reports Bloomberg.
Meanwhile Mike Laziridis, co-founder and former CEO, has sold $26 million worth of shares, reducing his holding to 5%
Co-founder Doug Fregin owns 2.3% of Blackberry's shares.
Recenly Blackberry raised $1 billion and appointed a new CEO, John Chen, to try and save the ailing company
In its most recent quarter it lost $4.6 billion on sales of $1.28 billion. It has 17.3 billion unsold handsets in the channel.

Related posts