Blueprint for EU IC manufacturing to be produced by Dec 31st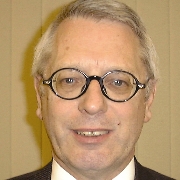 A European Leaders' Group (ELG) has been appointed to come up with a plan to implement EU vice president Neelie Kroes' target to have Europe producing 20% of the world's semiconductor output by 2020.
The ELG has got until December 31st to produce its plan. This is no trivial task when the CEOs of Europe's three biggest semiconductor companies – ST, Infineon and NXP – have no plans to build fabs.
"The ELG has got to produce a plan which gets ST, Infineon and NXP back into manufacturing," says Malcolm Penn (pictured), CEO of Future Horizons, "the companies have got to work out how they are going to become proper IDMs."
The only alternative is to try and get Europe's second tier players, matched with Imec, ASML and the other research and equipment organisations, to come up with a manufacturing programme of their own.
It's not impossible. "TSMC is basically a fab owned by 300 people," points out Penn, "it just needs a bit of imagination – a new model."
Realistically, the issue is tied into 450mm production. "You can't catch up with people like Qualcomm and TSMC," says Penn, "but you can intercept them at the next opportunity."
450mm and EUV – both being developed in Europe – are the tools of interception.
A 450mm European fab using 7nm EUV with Europe's fabless community as its customers would be a powerful tool to fulfill Neelie Kroes' ambition to have 20% of the world's ICs produced in Europe.