Broadcom buys LTE chip business from Renesas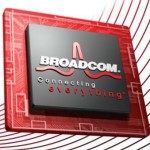 Broadcom has agreed to acquire assets and semiconductor technology of the 4G LTE mobile chipset business of Renesas Electronics in a deal valued at $164m.
The deal will give Broadcom a dual-core LTE system-on-chip (SoC) design that is ready for volume production and is carrier-validated by leading global operators in North America, Japan and Europe.
The acquisition will include design teams in Europe and India, developing multimode, multiband, LTE-A/HSPA+/EDGE modem IP that includes support for leading-edge features such as Carrier Aggregation and VoLTE.
"Today's transaction firmly establishes Broadcom's presence in the rapidly growing LTE market with a production-ready, carrier-validated SoC," said Scott McGregor, president and CEO of Broadcom.
As a result Broadcom plans to introduce its first multimode, carrier-validated LTE SoC platform in early 2014.
Broadcom also updated its business outlook for the three months ending September 30, 2013. Broadcom now expects revenue between $2.075bn and $2.175bn.
Renesas is slimming down, focusing and increasingly looking to foundries.
Last month, Renesas said it was to close its Tsuruoka logic fab after failing to sell it to TSMC.
900 workers will be offered jobs at other Renesas sites or redundancy.
By the end of September Renesas is due to receive a bail-out of $1.5bn from the Japanese government and eight of its customers.