Bulgin connectors go 3D on TraceParts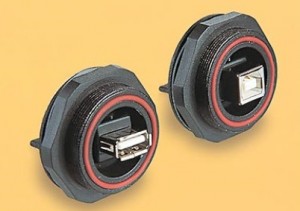 Elektron Technology is working with digital content firm TraceParts to offer 3D CAD models of the Bulgin connectors.
Initially available for the new Buccaneer 6000 series of dust and waterproof connectors, with further products will be added through the year.
The free models can be accessed through both the tracepartsonline.net CAD portal and at www.bulgin.co.uk.
Tracepartsonline.net is used by product designers and has over 100 million CAD models and product datasheets available for download.
The Bulgin 3D product models can be used in a number of CAD software formats including SolidWorks, CATIA, Creo Parametric (formerly Pro/ENGINEER), Inventor, Solid Edge, TopSolid, Geomagic Design (formerly Alibre), DWG and DXF – thanks to TraceParts' online file translation service.

Related Tech News
Share your knowledge - Leave a comment