Cadence converter IP for 60GHz apps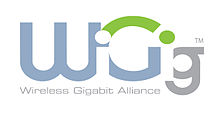 Cadence is bringing out data conversion IP for WiGig, the 60GHz wireless back-haul technology.
Designed for the 28nm node, the converters deliver 1.5, 2 and 3 Giga-Samples per Second (GSPS).
The 7-bit dual ADC and DAC delivers 3GSPS.
The 11-bit dual ADC delivers 1.5GSP
The 12-bit dual DAC delivers 3 GSPS
As well as for LTE back-haul applications, Cadence sees 60GHz as being applicable to consumer markets, like replacing HDMI cables, and Internet of Things type applications.