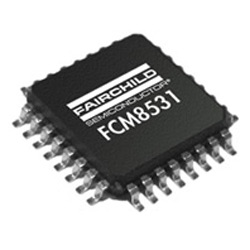 "Fairchild Semiconductor International today acknowledged receipt of a revised, unsolicited proposal to acquire all of the outstanding shares of common stock of Fairchild for $21.70 per share in cash," says a statement from the company's board.
The proposal comes from China Resources – a $50 billion, state-owned Chinese conglomerate.
China Resources is battling with ON Semiconductor to take control of Fairchild which has offered $20 per share.
ON wants the company to expand its power semiconductor portfolio and to get access to the automotive market. It says it has identified $150 million cost savings if the deal is done.
If either deal goes sour because of regulatory disapproval, China Resources will pay Fairchild $200 million while ON would pay the compnay $180 million.
If the U.S. Committee on Foreign Investment bans the deal, China Resources has to pay $108 million in 'reverse termination fees' to Fairchild plus $72 million compensation to ON Semiconductor.
At $21:70 a share, Fairchild is valued at $2.46 billion