Cirrus buys voice processing firm Acoustic Technologies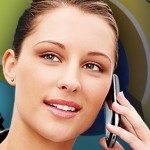 Cirrus Logic has announced that it has acquired Acoustic Technologies.
Acoustic Technologies is an Arizona-based firm developing embedded firmware voice processing technology, including noise reduction, echo cancelation and voice enhancement.
"Acoustic Tech's team of audio experts and their proven voice processing technologies are a welcome addition to our arsenal," said Jason Rhode, president and chief executive officer, Cirrus Logic.
Acoustic Technologies works with ARM, CSR and Maxim Integrated on embedded platforms.
"We expect the combination of sophisticated voice-processing algorithms and Cirrus Logic's market leading audio hardware to provide a very compelling value proposition for our customers."
Acoustic Technologies has approximately 30 employees who have now joined Cirrus Logic.