IEF2013: Compound Semis are the future, says IQE
Mixing compound semiconductor materials with CMOS is the way ahead for the IC industry as it struggles to get increased performance from scaling.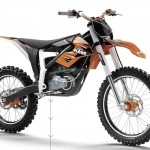 This was the message to this morning's IEF 2013 meeting in Dublin from Drew Nelson, CEO of compound semiconductor wafer producer IQE.
"There's been a feeling that compound semiconductors are a niche part of the semiconductor industry which should be crushed at every opportunity," joked Nelson, pointing out that compound semiconductors were key to most forms of connectivity.
IQE has increased sales 10x over the last ten years. Nelson believes it can grow 10x over the next ten years as combinations of compound semiconductors and silicon allow Moore's Law to continue in one form or another.
"The material properties of compound semiconductors are so much better than silicon," said Nelson, "all have huge advantages over silicon. Growing InGaAs quantum wells on silicon delivers a 30x improvement over silicon."
With Intel, IQE has developed a narrow fin-width 3-D Tri-gate InGaAs QWFET with the steepest sub-threshold swing and smallest DIBL ever reported for any high-K III-V FET.
IQE has also had significant successes with III-V growths on Ge-coated Si templates, said Nelson, but these results are secret.