Crocus and ARM trade technologies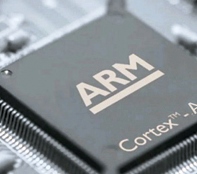 The Crocus-ARM love in continues. Last week Crocus licensed its Magnetic Logic Unit (MLU) memory  technology to ARM, today Crocus licenses ARM's SecureCore SC000 processor.
Last week's deal gave ARM access to MRAM blocks in sub-90nm technology.
This week's deal gives Crocus a proven secure processor.
Putting together MLU and SecureCore delivers secure smartcards and SIM cards.
"This partnership will build on the strong trust in smart, energy-efficient ARM-based technologies and the networks connecting them," says ARM vp Noel Hurley, "businesses need to deliver next-generation security at all levels, from smart cards to servers."
Take the Electronics Weekly UK Salary Survey 2014 »

Related Tech News
Share your knowledge - Leave a comment