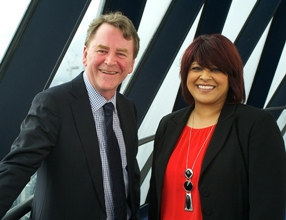 The semiconductor supplier is bidding to increase its business in Europe with double-digit sales growth over three years.
"We have a strong UK distribution network, but to support these long term growth plans it was decided we needed a new specialist distributor," said Shalini Palmer, regional sales director for Analog Devices.
ADI sees Anglia as a good way to target the mid-sized companies. "Its experience of the industrial market will be valuable as we change our approach to the UK market," said Palmer (pictured).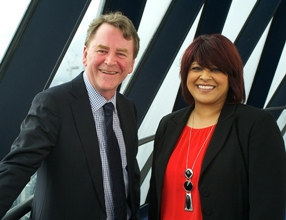 According to Anglia CEO, Steve Rawlins (pictured), there are still 3,500 electronics manufacturers in the UK, most of which are mid-sized companies. "I see ADI's move as a big endorsement of UK manufacturing" said Rawlins.    
According to Carsten Suckrow, Analog Devices v-p of sales for EMEA, the Wisbech-based distributor was a good fit for important markets including industrial process control, metering systems and instrumentation.
"They have exceptionally strong relationships with UK customers in these sectors," said Suckrow.
Anglia is investing in $1m of ADI stock. "We will recruit two field application engineers to be dedicated to the ADI line," said Rawlins.
The UK market, which has a higher proportion of small and medium-sized companies than other European markets, can be difficult for chip suppliers to address with only broadliner distributors.
"It has a fragmented design community, with small and medium-sized manufacturers," said Suckrow. "A specialist distributor like Anglia is important for us to addrss this market."
For Anglia, whose biggest line to date is STMicroelectronics, the signing of ADI ends "an eight-year search for a major analogue line". 
"This signing makes the ST line more secure for us," said Rawlins.