Components Bureau now stocking Superworld inductors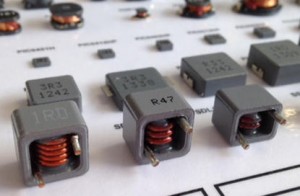 Inductors from Singapore-based Superworld Electronics are now available through Components Bureau of Cambridgeshire.
Under the terms of the UK agreement, Components Bureau will have a broad range of industors including multilayer ferrite, wirewound, filters, low-profile power, and moulded chokes.
Superworld has manufacturing facilities in Taiwan and China.
"By moving into the inductor market, Components Bureau now offers a more rounded portfolio and opens up markets for us in lighting and power supply equipment," said Components Bureau general manager Andrew Ferrier.
"We have been servicing our domestic market since 1975," said Superworld sales manager Lewis Yeo. "Components Bureau has an excellent reputation in the UK and will help support our expansion into the UK market."

Related Tech News
Share your knowledge - Leave a comment