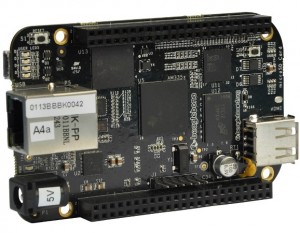 Nowadays, with the miniaturisation of components, along with the complexity of electronic circuit functionality, most circuits are comprised of a high number of leadless or surface mount components. Because of this, it is often necessary to mount a component along with its supporting components on a circuit board to test its functionality.
The resulting circuit board is what is often called a development kit (dev kit), demo board, or evaluation board.
The fascinating trend that has been evolving is the types and usages of these dev kits outside of the professional engineer's workspace.
Suppliers of electronic components have long used development kits to showcase their products' functionality. There are traditionally two main types of kits – embedded and analogue kits. Embedded kits are those that allow users to program and test microprocessors, microcontrollers, and other programmable components.
Analogue kits, on the other hand, usually do not need programming, but instead need many additional components to highlight their functionality. These types of kits include a wide range of functions including sensing, power management, amplification and more.
More recently, development kits have expanded in terms of their function and range of application, as well as their price point.
Manufacturers have realised that many users simply want to try out a product, but do not want to invest a lot of money for a full-featured development kit.
The LPCXpresso from NXP and the Discovery series from STMicroelectronics are examples of low cost kits that allow users to evaluate their microcontrollers for little cost.
Likewise, many manufacturers are now developing lower cost base boards and allowing users to choose which type of product or additional functionality they need by adding on accessory boards that are designed to "plug" into the baseboard.
Examples include Freescale's Tower platform, Texas Instruments' LaunchPads and BoosterPacks, Atmel's STK600 and Microchip's PICtail add-on boards.
Another type of development kit that has been gaining popularity is the single board computer (SBC). An SBC features a processor that has the ability to run an operating system and has inputs and outputs that allow it to function as a stand-alone computer.
The rise of a few SBCs in particular, the Raspberry Pi and BeagleBone (pictured), have driven dramatic interest in this type of dev kit. Both of these kits have the ability to work as a true stand-alone computer. And while they may not be comparable to most desk or laptop computers on the market in terms of performance or processing power, they are far more reasonably priced and offer support from their manufacturers and online communities.
These types of kits are used in a multitude of ways, an educational tool being one of them. The cost of these boards allows engineers, hobbyists and students to experiment with computer programming without the cost of a home computer. Another popular usage is as a product in itself. Because these products come as fully tested and complete devices, entrepreneurs and businesses have begun incorporating them into their end products to reduce development time and cost, as well as add additional functionality to existing designs.
Finding the right development kit to fit your needs, whether for professional design or personal development, has never been easier.
Users can also learn about the latest advances, get development kit project examples and get help from other users in online communities.
Chris Sullivan is head of solutions marketing at Premier Farnell