Digi-Key plans expansion of UK sales activities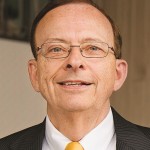 Digi-Key is planning further expansion of its UK distribution business next year.
The online distributor has recenlty added a second sales manager in the UK and company president Mark Larson told Electronics Weekly there will be further expansion in the UK and other markets next year.
"There will be more activity in the UK in 2014," said Larson.
The expansion next year may be part of Digi-Key's plans to build a short-order production business in the UK and in other European countries.
Larson said the online distribution company is now in a position to start winning short order production business in Europe, as it is already doing in the US market.
The online distributor has changed its European business to address short-order production customers. It once prided itself on being "virtual" in Europe with no staff or sales offices.
In the last year it has opened sales offices in the UK, Italy, Germany, Poland and Stockholm. The online distributor has added five customer-facing sales staff in Europe including Central and Southern Europe, the Nordic Region, the Baltics and the UK.
Digi-Key is seeing a measureable acceleration in sales growth in the last few months of the year in the UK and other European markets.
UK sales increased by 8% in the first nine month of the year, but in September the year-on-year growth jumped to 15%. And the jump was even bigger in Germany and Italy.
There is global expansion too. Digi-Key's first sales office in Shanghai opens this month and Larson expects an office to open in Japan next year.