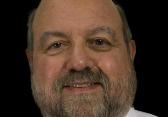 Is social media having an impact? Asks Steve Vecchiarelli, vice president, supply chain solutions at Digi-Key

Social media is fast becoming the go-to source of information in society today. However, even as much of corporate world has jumped into the social media space with both feet, the supply chain industry has been slow to warm to this new form of business communication.
Much of this reticence stems from the term "social media" and the negative connotations invoked by how social media is used by the majority of the populace.
When most think of social media, they tend to imagine people posting pictures of their kids on Facebook, chatting with friends in a Google+ hangout, or "tweeting" the minutiae of their lives via Twitter.
Those of the "old guard" tend to focus on the "social" aspect and overlook the opportunity for diversified communication that these tools offer. 
One thought is that a new, rebranded tool could help bridge this gap. Positioned as a supply-chain-specific, "collaborative media" tool, it could do wonders in removing the "social media" stigma and allowing the supply chain industry to embrace this new trend in business operations.
This future tool would most likely be more stringently regulated, less social than the Facebooks and Twitters of the world, helping to assuage doubts about the security of the information passed back and forth. 
Overall, the supply chain industry as a whole seems poised to break through this barrier and join the social media revolution.
However, it will take some sort of significant impetus, whether a revolutionary "collaborative media" tool or a groundswell within the industry in adopting the current social media tools, to allow the supply chain to change the way they interact with business partners and the world.
In today's competitive environment, most companies are trying to do "more with less".  Resources are stretched to the max with no relief in sight.
A free-flowing exchange of ideas could give many situations the lift they need to move forward to solutions with significant upside.
These victories will give the social/collaborative media the breakthrough that most companies desire.
Today's tools may pose more questions than answers, but regardless, it is not a matter of 'if' supply chain will adopt social media, so much as a matter of 'when', what it will look like, and to what degree it will impact where and how we do things.