Electronics supply chain fights the counterfeiters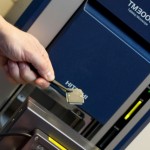 Counterfeiting of electronic components is a real and continuous threat to the electronics industry. This should not come as a surprise to anybody, however there seems to be widespread differences to how different OEM's and in fact, different geographical regions confront the problem.
In the US with the full force of the Federal Government issuing NDA Section 818, it has certainly put the topic at the forefront of everyone's agenda.
However, this created an inflexible approach in supply chain rationale by labelling distributors as franchised, authorised, independent or broker. Thus putting unnecessary constraints on the way the supply chain is used, classifying them rather than the product.
Audits and open-book policies are the way forward allowing both supplier and customer to learn and develop at the same rate, and create a business relationship based on trust utilising the skills of both parties.
In the UK where the government has left the issue to industry, I feel as a result the matter is not given the priority and attention that it deserves.
Current views are that AS6081 is potentially already outdated (e.g. Rev. A is currently being developed) and does not go far enough in the battle against counterfeit mitigation.
The UK should seize the opportunity to lead and influence on the global stage by choosing a vendor and agreeing terms and conditions of trade should be straight forward and based on the following criteria as a minimum:
ISO9001
AS9100/AS9120
Extended warranty periods, minimum one year (AS6081 mandatory)
In-depth audit before supplier approval using ARP 6178
Full test report to accompany each product supplied without traceability
If the distributor is outsourcing to a test house, they need to be able to demonstrate that said test house has been audited (AS6081 / AS6171)
Strong financial worth to allow for solid, continuous investment
The link between obsolescence and counterfeit components is obvious. Obsolescence will continue to be a major obstacle facing the electronics industry, especially within the high reliability military and aerospace platforms, where design times from concept to production are lengthy. Couple this with an average life cycle of semi-conductors of between 5-7 years and the need for existing programmes to have a longer life span, this problem is here to stay.
Recognising manufacturing partners committed to high mix, low volume, high reliability industry is one way to proactively meet the obsolescence challenges. In addition, through life support management either using software such as IHS or outsourcing to companies who can provide this service, can allow redesign opportunities in advance or last time buy decisions to be made. However, there will always be the need to buy product from the grey market.
Using recently released standards such as AS5553A and AS6081 (adopted by the DOD as good practice), organisations can produce mitigation programmes that are auditable and can bring confidence to customers and government alike.
Led by quality assurance but with partnerships within procurement, procedures and processes can be established throughout organisations that provide a pathway in the selection of new suppliers through to the testing regimes required to verify procured product.
Reporting mechanisms for non-compliant material gives industry awareness to suspect parts or suppliers.
Careful screening criteria (including industry databases) controlled by quality enables only assessed and approved suppliers can be used in the procurement of non-traceable products (the main source of counterfeit products).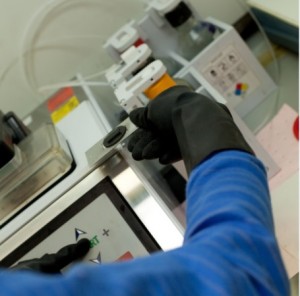 Testing carried out using competent and knowledgeable personnel enables accurate results and reporting. Future proposed standards, such as AS6171 (test methods) will ensure standardised practises.
Government and Industry adoption of the AS standards or recently released IECQ CAP programme and subsequent compliance by the supply chain, is seen as the first step in protecting this critical environment.
With SAE creating mitigation standards for other areas of the supply chain, such as franchise distribution, a full suite of risk mitigation tools will be available to industry.
For example, the volume of product that goes through the test laboratories within Astute's distribution facilities equates to 18% non-traceable product. Therefore, 82% is made up of traceable product that is procured from manufacturers directly, other franchise distributors and our own franchise partners.
The investment in test and inspection systems is only supporting 18% of the volume and to sustain that cost the business needs to continually evolve and increase its value add services.
To grow the revenues required to support this investment, the company has created an electro-mechanical business division, primarily to support the aerospace and defence industry.
We are also looking to acquire new franchise lines and a field applications engineering team will be in place by the end of the year.
Geoff Hill is managing director of Astute Electronics
Astute Electronics will be exhibiting at DSEi in London Sept 10-13 Stand No. N3-420