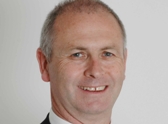 For industry as a whole, 2011 has been a challenging year due to the global economic climate, the ongoing crisis in the Euro zone and the effect of the natural disasters in Japan and Thailand.
Due to the geographical location of significant amounts of component manufacturing capacity, the electronics industry has perhaps been affected more than many other sectors of industry.
Set against this, we have seen high levels of activity and innovation in certain sectors such as solid state lighting, renewable energy, life sciences and robotics. These are areas where Farnell has invested heavily in identifying and offering the latest products supported by a wide range of information and dedicated microsites.
For high service distributors like Farnell who draw many 100,000s of product lines from device manufacturers all over the globe, the combination of the economic situation and natural disasters, that in some cases completed halted manufacture, provided a robust test of the supply chain. I am pleased to say that ours stood up well to the test.
In addition, in the immediate aftermath of the natural disasters, we were able to provide a highly valued service via our element14 e-community whereby we kept our customers, and the wider electronics community, up-to-date with the latest situation regarding component availability.
2011 saw continued growth and increasing value to its membership of our element14 community; this was enhanced by the launch of The Knode that provides designers with an environment to research, design and build their embedded designs.
The use of industry-specific online forums, information sources and collaboration looks like something that is becoming established as part of the fabric of design in the electronics sector.
The desire to make transactions online also continued to grow in 2011 and at Farnell we saw online transaction surpass 70% of all purchases made.
A consequence of difficult economic conditions is that OEMs tend to adopt a more 'make do and mend' attitude to production equipment and machinery. This has created an upturn in demand for MRO components. Farnell is continuing to enhance and evolve its portfolio of MRO products and services to make sure that we can meet the growing demand for product and information.
As we prepare to exit 2011, general worldwide economic uncertainty looks set to continue. Our supply chain stood up well to the challenges of 2011 and with the continued growth of our element14 community and both EDE and MRO product offerings, we are optimistic heading into the NewYear.