How strong is the market recovery?
At last the government is claiming that a sustained recovery of the UK economy is underway, following three years of austerity cuts, the fallout of the crisis in the Eurozone and the gloomy growth figures coming from once buoyant global markets.
But we do not only have to believe the politicians, business indicators have turned to green again and the UK's manufacturing sector is growing again and the uptick seems to be stronger than most people anticipated.
With all this positivity I believed it was time to test the level of business confidence and, dare I say it, even optimism in the electronics supply chain.
I asked the people who would know, those executives working in the UK supply chain. I used the discussion group set up in the LinkedIn social networking website by the Electronic Components Supply Network (ECSN) and asked the question: Do I see 'green-shoots' appearing?
Adam Fletcher chairman of the Electronic Components Supply Network (ECSN) and afdec
The monthly market data supplied by our afdec members suggests that the return to growth "inflection point" in the UK and Ireland electronic components market happened in Q2'12. I'm heartened by the fact that every sequential quarterly period since showed some growth and that according to our members best estimates low growth will continue throughout this year and then accelerate in 2014.
I'm not suggesting that this is a justification for a strong 'feel good factor' across our industry just yet. The level of risk to further economic uncertainty within the UK and wider global markets remain high and therefore returns are uncertain. Access to additional investment funds remains limited by the high cost of borrowing (compared to headline rates) and imposition of penal securitisation.
As a result the majority of customers continue to place short term order cover and have very limited visibility of their customers demand.
It is abundantly clear that for both consumers and across many industries there is significant unfulfilled demand resulting from several years of 'managed underinvestment'. There is a time in all recovery cycles when individuals and organisations have to 'bite the bullet' and simply out of necessity begin to invest again.
A good simple example may be achieved by looking around your home or organisation and estimating how many of the PCs are over five years old and are still running good old Windows XP. I bet it's a high percentage! Now consider the rest of the infrastructure…
As the need to upgrade becomes paramount and we begin to move into an overdue cycle of replacement I feel fairly confident about predicting 2014 as a year of gently accelerating growth throughout the global electronic components industry.
My optimism is slightly tempered by concerns about our industries ability to keep up with the level of demand created and how quickly it turns on.
This has been the first global recession for many years and all the signs are that it will be the first global recovery. I expect it to be a 'digital' transition, difficult to forecast or manage and it will be problematic, with extended lead-times etc.
It will however be an altogether much nicer problem than the one we've been struggling with over the last few years.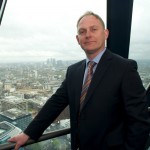 John Bowman marketing director for semiconductors, Anglia
There seems to be an uptick, but it is patchy.
Companies that are flexible and fast moving are benefitting from the returning demand. They need to respond quickly to capture spikes in demand, cutting back again too as it ebbs away.
Overall this is good news for the UK industry, as this means a short responsive supply chain, based on UK manufacturing to minimise goods in transit. These customers value a UK warehouse offering guaranteed overland shipments for next day delivery.
Georg Steinberger v-p communications, Avnet Electronics
PMIs (Purchasing Managers Indices) across Europe are improving.
Could be a sign of uptick in general. We still have a disconnect at the availability side, with pressure remaining on average selling prices (ASPs).
Kevin Nicholls general manager UK, Ireland and South Africa, TTI.
Green shoots are definitely appearing, or certainly for us, although I'm not sure this is industry wide.
We have seen strong growth in our UK business recently, and consistently over the previous months, and a continued share gain with our key suppliers . Also, our bookings in June were a record high.
The increase in activity is reflected across all key UK market segments, CEMs, Mil/Aero, industrial and non-automotive transportation and specifically strong in connectors, circuit protection, magnetic and other speciality technologies.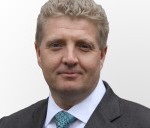 Chris Shipway, country director, Avnet Memec UK
We're seeing some early signs of recovery in the UK market, but it's too soon to be certain if these green shoots will continue growing.
However there does appear to be more confidence in the market in general, which I think bodes well for a more sustained up-turn.
Paul Mullen international sales and product marketing director, Anders Electronics
A certain level of confidence has returned to the market and we're seeing certain customers committing to placing longer schedules, although their is no complete pattern, save the majority of this new business is from companies who are net exporters.
Where we see a greater example of improved confidence is within the implementation of new projects and for over a quarter now we have seen improved month on month design wins and new project starts
Andrew McQuilken sales and marketing director, Harwin
It's difficult to predict when recovery is likely to be solid and real, however we have seen a faster-than-expected uptake and demand for new products that we have introduced.
Nigel Watts group managing director, Ismosys
Yes, we are also witnessing a recovery in process. A recent report by UK-based EEF points to output balances for manufacturing having reached the highest levels for three years (32%), cultivating a revival that has seen the exports of goods and services growing at their fastest pace since the end of 2010, and domestic orders rising 20%.
UK and European electronics, now a truly 'mature' industry, is playing a part in the revival, but in its new role of a "design centre", feeding the seemingly insatiable volume manufacturing 'maw' of the far east and China.
But should the supply chain and distribution channel be content to embrace the 'uptick' merely as a cyclical improvement over which we have little influence, or should we see it as very welcome breathing space in which to regroup and come up with new initiatives with which to influence the destiny of the UK and European electronics industry?
Although electronics has driven revolutionary changes through the invention and introduction of incredible technology the industry still insists on doing things the way they've always been done. I joined the industry in the early 80's when names such as Ferranti, DEC, IBM, GEC, Marconi and ICL ruled our domestic electronics scene.
Today only one of these 'giants' still exists and that particular company has long since ceased to build any real hardware! In parallel, many well-established electronics supply chain players have left the field while those that remain have had to make major revisions to their game tactics to reduce their costs simply in order to survive.
But for many chip manufacturers in particular the cuts they made have gone too deep and they are mourning the demise of traditional Demand Creation services and beating on the doors of their current distribution partners to get them to provide it. They recognise that it's what they need to compete on a global scale.
When it comes electronics sales and marketing the channel needs to get real and realise that the good ol' days of signing a line, adding margin and selling to multiple customers are not coming back. To succeed in the new market companies need to out-think and out-run their global competition. The channel needs to start executing proper demand creation services rather than just shouting about it in order to attract more margin. Salesmen and marketers must wake up to the fact that success can no longer be dependent on mailing out press releases and brochures and spending endless hours in cars travelling to and from customers. Yes!
These things are still a strategic part of the process especially in major accounts, but in themselves will not provide access to emerging customers and 'blue-sky' designs that will drive our future revenues and ensure our survival.
Neither can a company presume that its business model is unique, chances are it's not, and competitors will come along and bite them where it hurts just when they least expect it. A company has to be dynamic, fluid, almost chameleon like to get ahead and stay ahead.
There are plenty of opportunities out there but we need to attract new hot young blood into the European electronics industry to exploit it, people with the ability to think and act smarter, initially to find the opportunities and then to drive them successfully through the development process and into production, wherever that may be! As things stand it won't be long before ramp access for electronic professionals becomes a mandatory requirement. The 18-25 demographic is undoubtedly best placed to fully exploit established and emerging technology to access, penetrate and win designs from customers, many of whom we do not know today, but I wonder if it is perhaps fear of the radical approach that they might bring to our industry that prevents us from enticing to the young join us?
Richard Branson, chairman of the Virgin Group doesn't believe we should fear them. He says it's the people who really make a difference are often those who don't quite fit in, the ones who don't act in the same way as everyone else and take risks rather than following the status quo: "Without a little sand in the oyster precious things never get made," Branson said. He does however caution against having a company solely made up of mavericks: "Very little would ever get organised! It is important to get the right mixture, and to delegate tasks to people with the correct skills sets."
Today the distribution channel must utilise every piece of technology at its disposal to access, penetrate and win designs from customers, many of whom we do not know today.
Success may depend on recognising the ubiquitous prevalence of tablet PCs and smart-phones and although not ideal for electronics B2B communication, effective exploitation of social networking services provided by Google, Facebook, Twitter et al. One thing's certain: Social media and whatever it evolves into is very much here to stay!