No plans to change Allied brand in US, says RS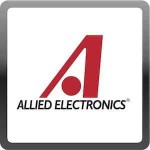 RS Components plans to reorganise its global distribution business do not include creating a single global brand, and there are no plans to drop the Allied brand in North America.
This was confirmed by senior RS executives speaking in Budapest today.
"Dropping the Allied name in North America and creating a single global brand is not in the company's plans," said Chris Page, director of offering at RS.
"From time to time we have this discussion about the brand and the decision is taken not to change it. My guess is we will still be asking the same question in 10 years time," said Page.
He also alluded to rival distributor Premier Farnell and its attempts to create a new single global brand.
"Our competitors have tried to create a global brand and I do not believe they have been very successful," said Page.
"Our view is both RS and Allied brands are well known in their markets, so why change it," said Page.