NXP supports Digi-Key's production business move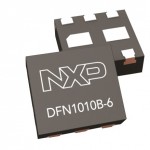 NXP is the latest semiconductor supplier to support online distributor Digi-Key's plan to offer short order production-level quantities of components.
NXP has said it will support of increasing production-level quantities of its semiconductor lines and it is not the first chip suppier to support Digi-Key's move into the production-level business.
"We see tremendous value in Digi-Key's hybrid model as a means of reaching a more diverse production audience. We look forward to growing this partnership in the coming years," said Pierre Laboisse, senior vice president at NXP Semiconductors.
According to Mark Zack, vice president, global semiconductor product at Digi-Key,  component suppliers such as NXP now want to offer a complete "prototype to production,' supply-chain solution."

Related Tech News
Share your knowledge - Leave a comment