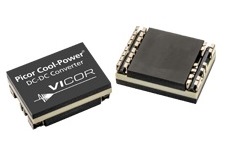 Vicor's existing sales channel in India includes Future Electronics and SM Creative, and last summer it signed sales representative CoreEL Technologies. Vicor also opened a technical support centre in Bangalore.
The company already supplies products to the aerospace and defense sectors in India and is planning to expand business into Indian communications and industrial markets, including telecoms and transport/rail sectors.
"This announcement clearly underlines our commitment to investing in India, which is a crucial growth market for us, and a key driver of our continued global expansion," said Andy Gales, vice president of international sales, Vicor.
"Excelpoint will now add to our rich network of sales and support infrastructure that will set the stage for our long term growth and expansion in the country," said Gales.
The appointment of Singapore-based Excelpoint will take Vicor into markets in Delhi, Mumbai, Hyderabad and Bangalore.