Savvy supply chain partnerships fuel UK manufacturing fightback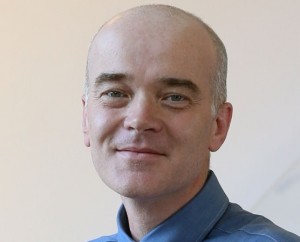 As global economic and competitive forces create additional pressures for UK-based contract electronics manufacturers (CEMs), every UK supply chain manager is aware that the profit line is dependent on the efficiency of their manufacturing processes.
With customers demanding ever-shorter delivery times, lengthy and inefficient pipelines are unsustainable for British manufacturers. Therefore the continuous assessment of a supply chain's structure and management is essential.
Supply chains must be as agile and lean as possible because competition from Chinese and Eastern European markets do not allow for extraneous costs. Achieving this requires thorough analysis and rigorous streamlining of all logistics, processes and product designs that have the potential to increase cost.
Many CEMs focus on ensuring a lean process, scrutinising where waste can be cut in the manufacture and delivery of the product, but, equally, competitive cost and time reductions can be made if manufacturers take a role in the product design itself.
Stiff international competition means UK-based manufacturers need to play to their strengths and maximise the quality and client services provisions. Here we are not just talking about assessing paths of materials and assembly processes through the supply chain, CEMs must become active at the product design stage and optimise chains accordingly.
Our approach is to engage partner suppliers at the early stages of customer product development as part of a design for procurement strategy.
The aim of this is to ensure that most fit for purpose components are selected from our preferred vendor's line card, providing clients with a competitive advantage when it comes to performance, longevity, sustained availability of supply.
While UK CEMs cannot be complacent, we should also remember that many foreign rivals are, in fact, losing some of their competitive edge as their production costs are increasing. However efficient their production processes are, many of our competitor regions of the world lose that advantage because of the physical distances involved in the supply chains.
Such logistical considerations include: time at sea for the finished product, delays caused by errors in sea shipments and time to source parts and materials. All have a detrimental effect on the agility and flexibility of our off shore competitors' supply chains and their ability to respond to their customers.
The adverse and unstable weather conditions in Asia in recent years have had a costly ripple effect on supply chains around the world. The flooding of factories in Thailand for example had a huge impact on original electronic manufacturers (OEMs) as they struggled to secure supply, and at times no real indication as to when that supply line would recover.
Overseas competitors are also facing increased costs, for example wages in China have risen by 500% since 2000 and are expected to continue to rise at a rate of 18% per year. Oil prices have tripled since 2000, and that jump is reflected in higher shipping costs.
UK-based CEMs must further capitalise on this by implementing 'total cost of acquisition' measurement techniques to synchronise processes and activities, eliminate non added-value activities and identify more efficient and 'fit-for-purpose' activities.
To be truly agile, UK supply chains must be market sensitive. This means ensuring that supply chain processes are designed to be responsive to real market demand, rather than being based on speculative market predications.
However, streaming your supply chain is only stage one. CEMs must strive to go one step further and increase their ability to react quickly to market trends and new client demands, adding value by building quick-turn and new product design services into their product build, design and testing supply chain.
Optimising a supply chain to incorporate product design services provides a competitive edge by giving customers the means to expedite the release new products into the marketplace.
Involvement at the initial design stage provides CEMs with the opportunity to budget and optimize supply chains. Streamlining the flow of information provides added-value by reducing the risk of production errors, decreasing production costs and drastically cutting the design to market lead times.
Quick-turn product, quite simple means the quick turnaround of an order placed and is dependent on an agile supply chain. The quick process is also a solution in the case of an OEM developing a product with functional deficiency. With quick-turn product services the problem can be resolved in several possible ways at the same time with the ability to construct several prototypes simultaneously. As soon as a design flaw is realised and resolved the product is then ready for mass production.
When more than 85% of manufacturing costs are fixed within the first 10% of a product's development, OEM and CEM partnerships at the initial stages allow the creation of truly lean and agile supply chains, unrivalled value for OEMs and a significant advantage for CEMs in the UK.
Chris Nye, materials director at Axiom Manufacturing Services