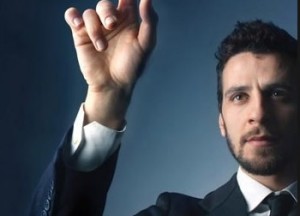 The Windows XP operating system was introduced in 2001 and grew to become extremely popular, not only on desktop systems where it was the dominant OS but also in embedded applications. In 2011, ten years after its introduction, XP still occupied around 50% of the world's desktops. For developers of industrial and embedded systems XP offered a proven, stable OS that had unrivalled compatibility with other software applications and, particularly in its tailored varieties, was easy to deploy quickly.
Technology moves on and, with Microsoft having announced that it would end extended support for Windows XP in April 2014, many believe the clock is ticking on the product line. However, XP has a lot of life in it yet. For example, Windows Embedded Standard 2009 – which is based on XP Pro SP3 – is still supported until 2019 and will continue to ship until 2024.
OEMs and systems integrators who are supplying markets such as industrial, medical and retail need stability in their supply chain. Most would prefer not to have to deal with a regular stream of product change notices and the same certainly applies to their customers.
Consequently, the realisation that one of the key components of their systems will be supported for another six years and be available for 11 years should be welcome news. It should also not be forgotten that many of the user-facing units are part of wider intelligent systems that rely on related OS software to deliver analytics and aid overall management; these too will benefit from continuity.
Of course, when product obsolescence is discussed many people think primarily in terms of hardware. Here too there is some cheer to be had – a number of the hardware manufacturers who work with Arrow OCS offer guaranteed product availability of seven years on designated lines.
For those who want to take advantage of the increased functionality of more recent OSes, Windows Embedded Standard 7 and now Windows Embedded 8 are available. Both feature extensive touch screen support, which is increasingly required for many applications. There are also specialized versions for use in markets such as retail.
So the message is: companies have an ever-increasing range of choice when it comes to specifying hardware and software system components but this richness of choice need not force change where it is not required. Where continuity and stability is more important to a product line than extended functionality, users can continue to rely on their proven solutions. XP is dead, long live XP!