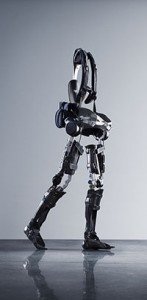 "Following years of ongoing research and development, a commercial exoskeleton market finally fully emerged, though it is still in its nascency," says Dan Kara, research director at ABI Research,  "social imperatives, military requirements and business needs, supported by technological advances, now make it possible to develop commercially viable exoskeleton systems for a wide variety of applications and markets."
Exoskeletons worth $68 million were sold in 2014 but this is expected to rise rapidly to $1.8 billion in 2025 – a CAGR of 39.6% – according to ABI Research.
Lower body exoskeletons, employed as rehabilitation tools or quality of life enablers, currently lead the segment. However, commercial systems that augment or amplify capabilities will exhibit the strongest growth moving forward. This is especially true for industrial tasks requiring heavy lifting, extended standing, squatting, bending or walking in manufacturing facilities, particularly within construction and agriculture industries.
"The diversity of currently available commercial exoskeleton solutions is a reflection of the widely ranging backgrounds and core historical strengths of exoskeleton technologies suppliers," added Kara. "Market leaders, including Cyberdyne, Ekso Bionics, Lockheed Martin, Parker Hannifin, ReWalk Robotics, Honda, Toyota and more, are expanding their exoskeleton offerings, particularly with regard to industrial applications."