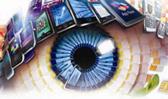 The important 4G mobile technologies on show in Barcelona this month will be LTE and small cell basestations. These are femtocells which are a little larger than the one in your home.
Global capital spending on LTE technology is projected to jump in size to $24.3bn in 2013, says market analyst IHS iSuppli.
This rapid growth means that LTE will soon overtake 3.5G, which will end its five-year run this year as the dominant category in wireless infrastructure gear spending.
In 2013, 3.5G infrastructure technology will generate $19.8bn in revenues.
"While 3.5G remains the dominant air interface technology in the mobile infrastructure market, the 4G LTE space has been gaining momentum," said Jagdish Rebello, principal analyst for communications and consumer electronics research at IHS.
This trend started in the second half of 2009 when some wireless operators in Europe, North America, Japan and South Korea started to deploy LTE technology.
But a feature of 4G network rollout will be the growing importance of smaller cells, used to augment coverage or fill holes in areas of high data traffic.
Small cells include femtocells that serve as few as 4 users and have an effective range of 15-50m (typically used in residences and small enterprises); picocells, used to provide coverage indoors and outdoors for up to 100 users; and microcells, used to support as many as 1,000 users and have an effective range of 2-3km.
This is potentially a boom market, with In-Stat forecasting that there will be 160.3 million active small cells, and the retail value of small cell shipments will reach $14bn by 2015.
Five processor-based chipset designs are battling for shares of the growing small cell basestation market, says market watcher In-Stat.
The analyst has indentified five basic chipsets vying for dominance in this market: MIPS, ARM, x86, IBM's Power Architecture and various mobile processors including Qualcomm's Snapdragon.
According to In-Stat, MIPS cores are being used in residential femtocells by Broadcom and Cavium. ARM processors are being used by several system-on-chip (SoC) firms including: DesignArt, Mindspeed, Picochip (acquired by Mindspeed) and Texas Instruments.
IBM's Power Architecture is an emerging platform in the small cell market largely driven by Freescale.
Another approach is to adapt existing mobile processors for femtocells. Qualcomm's Femtocell Station Modem (FSM) is based on its Snapdragon platform, while Intel, in partnership with Ubiquisys, is developing Edge Cloud local cache processing using Atom cores.
Finally, x86 processors have had limited use in microcells and could become important in picocells.
A recent chipset development has been the decision by Docomo, Samsung, Fujitsu, NEC and Panasonic to collaborate and set up a fabless chip company to challenge market-leading 4G chipset suppliers Qualcomm, TI and Broadcom.
The Femto Forum, the independent industry group supporting femtocell deployment, claims there has been a strong uptake of its small cell LTE application platform interfaces (APIs).
According to the group, 17 manufacturers have so far adopted the APIs for their upcoming LTE products including Airvana, AirWalk Communications, Broadcom, Cisco, Freescale, ip.access, mimoOn , Mindspeed, Picochip, Radisys, Tata Elxsi, Texas Instruments and Ubiquisys.
SK Telecom has also implemented the APIs in its LTE femtocell deployment. The LTE APIs enable interoperability between LTE femtocell semiconductors and protocol software from different vendors.
This rapid adoption is being driven by widespread LTE small cell commitments from operators around the world including China Mobile, Vodafone, SK Telecom and NTT DoCoMo.
"This positive uptake of the Forum's LTE API is one more sign of the growing importance of small cells," said Alan Law, chairman of the Femto Forum's LTE SIG.
According to a survey from Informa Telecoms & Media, 60% of operators believe small cells are more important than macrocells in LTE deployments.
"As operators plan LTE networks, small cells, including femtocells, could play a critical role in enabling the fastest possible data services in metropolitan and rural public spaces, as well as in private homes and offices," said Law.
An even more radical way to the tackle the problem of cost when rolling out 4G LTE networks is to use inherently lower cost Wi-Fi technology to augment wide-area networks.
According to research firm Analysys Mason, in a small cell configuration Wi-Fi is a cost-effective alternative to building new basestation sites.
A mixture of outdoor and indoor Wi-Fi access points could be used to augment existing capacity. Some market watchers believe mobile operators now see Wi-Fi as a feasible part of mobile data networks.
So it seems LTE mobile technology the 4G battle and take most of the wireless infrastructure capital spend next year.
"2011 was the first year of significant LTE/4G deployments around the world, with more than 35 networks now live," says Tim Haynes CEO at Nujira, which is developing power management technology for mobile phones based on envelope tracking.
The Cambridge-based firm saw its technology used in LTE Remote Radio Heads at MWC last year. "This year will customers designing the high efficiency 4G handset RF front ends, and 2013 will see envelope tracking-enabled smartphones impact the 4G market."
Mobile World Congress 2012 takes place in Barcelona February 27 to March 1