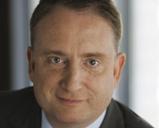 Semiconductor manufacturers are rapidly moving from a product to a solution sell, which is being reflected in how they market themselves.
There are many reasons why this is happening but they are all rooted in the changing market conditions our customers face.
There is continuous pressure to launch products that feature new applications and higher performance based on the signal processing technology we provide.
At the same time, the pool of analogue development talent available to work on customer product design projects is, at best, static and possibly decreasing.
The only way for customers to stay ahead of increasingly fast paced and complex product development cycles is to open up to their suppliers and collaborate more effectively. Customers need earlier and deeper engagements from semiconductor suppliers and the industry is responding to that demand.
We have identified five focus areas for growth and product development, which are industrial, communications, automotive, healthcare and consumer, with a particular emphasis on automotive and healthcare.
The automotive industry in Europe and elsewhere is currently undergoing a technological revolution, with active and passive sensor equipment, as well as next generation communication and computing equipment increasingly recognised as a key competitive differentiator.
Healthcare is also a key area of growth, with plans for increasing levels of home care and remote patient monitoring.