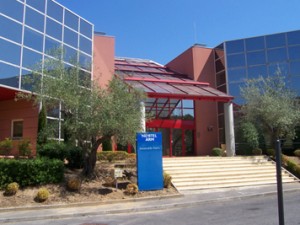 The portfolio consists of system IP for mobile, digital entertainment, wireless and home networking aimed at helping designers eliminate memory bottlenecks in complex, high-speed SOC design, streamline and unify data flows and solve network challenges in multi-core systems.
"Moving the SOC market forward is critical to our mutual customer base," says Sonics' CEO Grant Pierce, saying the agreement will "make SOC design easier for our customers".
Sonics and ARM also announced cooperation to support Sonics' next generation advanced power management technologies, which are intended to deliver disruptive levels of power savings through dark silicon techniques.
Close interaction between system processors, on-chip networks and the attached IP subsystems and cores are important to minimizing overall system power.
The ability to keep cores switched off for much longer periods of time, along with the ability to turn devices on and off much more rapidly, will enable significant power savings over current solutions.
Through close coordination with ARM, Sonics will provide SOC developers with the ability to continue to scale the performance and functionality of their devices while increasing battery life.
"A broad IP ecosystem is critical for the successful deployment of SOCs," says ARM's Tom Cronk, "this is an important step in strengthening the ecosystem. Sonics and ARM have a clear vision for the future of IP technology."