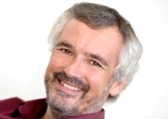 "The investment cycle is constipated at the moment," said Jamie Urquhart, speaking at the Silicon2010 seminar in Bath today on funding of startups.
"There's Icera, Picochip and Plastic Logic all with over $100m of investment and we need an exit so that the money will come back into the industry," he said.
"It's the exits that are the most significant factor," said Rupert Baines, vice president of marketing at Picochip which has $110m investment is looking at going public possibly next year.
"Going public is the next step,"said Baines. "There is a problem [with a lack of] European tech IPOs but in the US there's been 40 this year and that's three times the number last year. What seems to be happening instead in silicon companies is trade sales and even good companies such as Percello and Beceems that should IPO are being bought in trade deals for less money."
This is not a sign of the industry maturing but part of the investment cycle, says Malcolm Penn, chairman and CEO of analyst Future Horizons. "The good thing is that the industry has no way run out of steam and I get really annoyed with people that say the industry is maturing," said Penn.
"We cannot really see an end to Moore's law and we see 1.2nm between 2025 and 2035. For all the discussion on costs, the cost of 22nm will be twice 40nm, but we spend no more than we did 30 years ago proportionally to the revenue so it comes back to execution – You have got to make yourself more attractive than other startups," he added.
However the venture capitalists disagree and point to different ways of funding startups.
"The world has changed and the industry has to change," he said. "In a maturing, commodity market there are lots of supplies who make their money by selling to companies that are going to be big," said Chris Smart of Acacia capital who has invested in Cambridge Display Technology, Plastic Logic, XMOS and Mirics Semiconductor.
"The guys selling the picks and shovels such as the EDA companies have an interest in finding the innovative companies s and helping them grow. " He points to the European Microelectronics Academy, backed by Cre8 Ventures and Mentor Graphics as an example.
But some of the problem comes from a lack of product marketing. "It's usually marketing issue that kills the startup," said Penn.
"We don't seem to have the blend o technology and product marketing – how you listen to customers and what their needs are – that was a problem 30 years ago and it's a problem now," said Urquhart.
Baines at Picochip agrees: "There aren't enough product management people – the skills don't stay here as people tend to go to the US while the technical side stays here," he said.