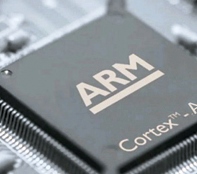 Last week's deal gave ARM access to MRAM blocks in sub-90nm technology.
This week's deal gives Crocus a proven secure processor.
Putting together MLU and SecureCore delivers secure smartcards and SIM cards.
"This partnership will build on the strong trust in smart, energy-efficient ARM-based technologies and the networks connecting them," says ARM vp Noel Hurley, "businesses need to deliver next-generation security at all levels, from smart cards to servers."