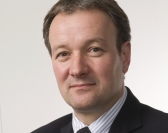 As a global electronics components manufacturer, how significant is the European market to you?
Mark Jones: An interesting trend in global electronics is the increasing importance of proximity to the customer. Europe is one of the world's biggest end-user markets for electronics and the economics in favour of manufacturing here are steadily improving. Labour costs are rising in China.
Despite the opening of new low cost manufacturing zones opening, like Vietnam, other factors are discouraging globalised manufacturing. Increasing energy costs are having a growing impact on the cost of logistics, and the inflexibility of long supply chains is now widely recognised.
Also, the recent economic instability has increased the currency risk associated with manufacturing in Asia for European and US markets.
We are seeing customers investing in European manufacturing, and compensating for the higher labour costs through automation. Indeed, this is a step we have taken ourselves, by making a substantial investment in our automotive relay site in Alatri, Italy.
What impact has the issues with the euro had on the business in Europe?
Mark Jones: We have responded positively to the challenge posed by a weak Euro and a strong Yen. We've invested significantly in our automotive relay manufacturing site in Alatri, Italy – improving the economics of supplying our European customers from here. The weak Euro means that exporting from Italy to global customers is also attractive at the moment.
How important is distribution to Omron's business in Europe?
Mark Jones: Distribution has historically been very important to our business in Europe and will continue to be so. Europe is still the cradle of innovation in many markets especially in renewable energy and electric vehicles. A lot of design takes place here: look at the number of Formula 1 teams based in the UK for example.
This makes it a quality and added-value driven market. Our distributors recognise this and have worked hard to improve their offer to customers especially in terms of design support and logistics.
Is there still opportunity to innovate in a mature market like switches and relays?
Mark Jones: We're selling more switches and relays than we've ever done, and we see no sign of demand disappearing. Solid state switches and relays form a significant part of our business, but in terms of price performance for many applications, an electromechanical solution is hard to beat.
To maintain competitiveness, we have changed the design of our devices and re-engineered our manufacturing processes. This has allowed us to address new markets like the renewable energy and electric vehicle applications mentioned above.
These have very special characteristics as they require the switching of DC currents up to 3-400A, which has meant developing specific products for these markets.
How will 2012 for the European business?
Mark Jones: Overall, we're expecting limited growth in 2012. Our 'traditional' markets will be largely flat, but there are new opportunities for us in emerging markets such as renewable energy and electric vehicles.