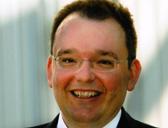 What does Europe need to do to ensure it retains a leading position in the global market?
Thomas Riener: Analogue in particular is one area within the semiconductor industry where Europe stands out on a global level, in terms of housing a 'colony' of specific expertise in this area, particularly in but not limited to the automotive market.
To ensure its leading position in this field, we collectively need to build upon that differentiation and make sure that our voice is heard in the global community.
Asia has done a good job of positioning themselves as the leaders in digital engineering and manufacturing, now we need to do the same for analogue here in Europe.
We need to find ways how to differentiate versus Asia and the US rather than among ourselves in Europe. This can only be done through 'internal' cooperation between the companies itself, the European countries, and via initiatives such as the European Union's schemes to fund key enabling technologies.
What challenges in global markets are keeping you busy at the moment?
Thomas Riener: Last year, we saw the effects of the Japanese earthquake and more recently, the floods in Thailand ripple through the electronics supply chain. These reverberations are still being felt throughout the industry.
Additionally, in the final quarter of the year the markets are looking slightly hostile moving into 2012. However, certain projects within the consumer and communications, industrial and automotive areas allow us to remain optimistic for growth in the coming year, despite the pervading negativity of market forecasts.
If you had to name one design technology with the largest commercial potential this year, what would it be?
Thomas Riener: The design technology that we would see as having the biggest potential for us would have to be our 0.18µm high-voltage CMOS technology.
Launched in June, the design work is now starting and particularly in the industrial and medical sphere, we have significant demand from our customers.
Where microcontrollers and power management solutions are concerned, the high voltage process really comes into its own. The process allows more digital integration with high voltage blocks on a single SoC.
What is the biggest opportunity in terms of technology and/or markets in 2011?
Thomas Riener: Without doubt, our biggest opportunity has opened up through the acquisition of Texas Advanced Optoelectronic Solutions. TAOS' expertise in adjusting mobile phone screen brightness in accordance to a user's proximity, for example, fits with our offerings in the mobile backlighting and LED driving spheres. We believe this pooling of expertise will present an excellent combined opportunity for growth in 2012.