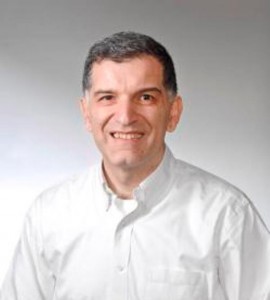 The event, which was organised by MathWorks, also suggested that graduates were not learning the right skills at university in preparation for commercial careers.
"Expectations are changing as to what skills UK STEM students should be learning at university," said Dr Coorous Mohtadi, principal application engineer at MathWorks (pictured right).
"Many of the participants had already taken steps to build closer ties between higher education and the commercial world, but we're clearly still at the start of this process," said Mohtadi.
The forum featured representatives from Jaguar Land Rover, Rolls Royce and the University of Cambridge.
"It's very difficult for us to find sufficient graduate level engineers with the right skills and experience, and as a result, 60-70% of our graduate intake requires training of some sort," said Andrew Richardson, head of simulation at Jaguar Land Rover.
"We're addressing this by working with a number of universities to roll out our TAS (Technical Accreditation Scheme) Masters qualification, but there's still a lot more that needs to be done," said Richardson.
It was thought that greater collaboration between higher education and industries such as aerospace and automotive was needed to prepare students for commercial careers.
Professor Dame Ann Dowling from the University of Cambridge said: "While higher education needs to prepare students for the commercial realities of a job outside academia, industry must commit relevant resources to universities, making new product releases and code available for academic use and research, and in a way that is cost-effective."
www.mathworks.com