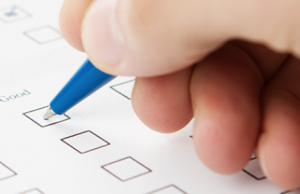 But it is a confused picture which really does not do much to allay fears that a shortage of science and maths skills continues to be a problem for high technology industries.
While GCSE Mathematics saw a significant improvement in the proportion of students achieving a pass, at least grade C.
The proportion of candidates with at least a C grade in science subjects was also up this year.
However, more worrying was a significant fall in the numbers of students taking science subjects . Entries for chemistry and physics declined by 16.8% and 14.6% respectively.
In maths the number of A*s awarded rose to 5.4%; A*-A increased to 15.2%; and A*-C climbed to 62.4%.
There was a 16.9% drop in entries for GCSE Science (from 451,433 to 374,961). This is largely due to a 34.4% drop in entries from 15 year olds who, probably due to the 'first result counts' rule, decided to defer entry until next year.
This significant change in entry pattern also impacts on results. Therefore, with these candidates not included in this year's results, there has been an increase of 6% at A*-C.
More positive is the fact that GCSE Science entries for 16 year olds have increased 24.4% on last year.
The full subject-by-subject results can be found on the JCQ website.