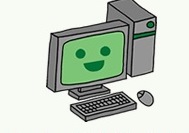 It also represents a wider aim of re-skilling future generations of schoolchildren and web-users.
It is not only software skills. Google has also funded the provision of 15,000 Raspberry Pi computers to UK schools.
Thought up by computer scientist Linda Sandvik and user experience designer Clare Sutcliffe, the idea of Code Club is to have once-a-week after-school programming clubs for 9-11 year-olds in as many schools as possible. Almost 2,000 schools have signed up and the aim is to have 5,000 of them by 2015.
Microprocessor firm ARM was an early backer of Code Club, and so it is not surprising an internet brand such as Google has also recognised the importance of creating kids with programming skills.
The importance to Google is that the clubs are teaching valuable programming skills. This is real programming – using MIT's Scratch – not lessons in using Office-style applications.
Each club has its own volunteer programmer from industry – which is where you might come in – plus how ever many teachers the school deems necessary.
Lance Howarth of ARM said two programmers/club is better than one, just in case one is away on business or some such.
He was also generous enough to point out that Scratch runs on Windows/x86, Lunux/x86, and Macs, as well as Linux/ARM machines.
This is a serious attempt to give schoolchildren programming skills from a very early age. It is preparing children for the internet-centric world. This is why Code Club has figured on Google's radar.
If you are interested, there is more detailed information on the Code Club website.