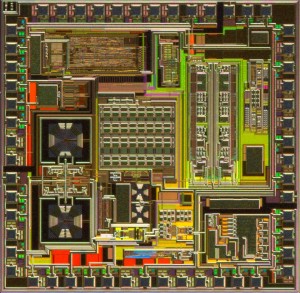 The new SOI process (7SW SOI) is said to deliver 30% better performance than its predecessor (7RF SOI ). IBM shipped nearly nearly seven billion 7RF SOI chips in the last three years.
"All cell phones use our technology," IBM's Duncan Needler told EW, "all the industry leaders manufacture with us."
The new SOI process is a hybrid 180 nm/130 nm technology base optimised to accommodate aggressive LTE standards and demanding worldwide coverage requirements
It is optimised for multi-band switching in next-generation smartphones, fitting for high-band LTE and Wi-Fi 5.8 GHz band ushering in the "world phone" that can be used anywhere.
The improved SiGe process called 9HP is a 90nm process that lets designers take advantage of the emerging e-band spectrum, operating at frequencies in the 70-100 gigahertz (GHz) range, allowing for new frequencies to be tapped in order to better manage massive volumes of data.
Applications include automotive radar, collision avoidance, optical communication links. Base-stations, wireless backhaul, test and instrumentation, military and aerospace.
"It's our fastest bipolar technology – 360GHz Fmax, 300GHz Ft," says IBM's Ned Cahoon.
Semtech  is using it for optical transceivers operating at over 100GHz and Tektronix is using it in oscilloscopes.
Both processes are sole-sourced at IBM and run in the company's Burlington, Vermont fab. However the SOI process is also run at an old IBM fab in France operated by Altis.