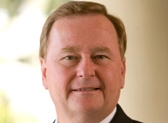 When asked to write a 2012 outlook piece, it seemed like a reasonable request and I agreed to do it. As the article deadline approached and I started to think about what I would write, it occurred to me that with the swirling global events, how was I going to add clarity to a topic that has stymied the best economists and even world leaders?
So rather than comment on where the market is heading, I thought I would write about how as a company we are coping in this environment and how it will navigate through an uncertain 2012. This approach brought clarity to my thinking and hopefully to this article.
The current business environment is exacerbated by recent natural disasters from earthquakes, tsunamis and floods, but the biggest challenges that we will face in 2012 are man-made, deficit economies in the US and Europe, combined with a slowing Asia. With this as a backdrop, not all is doom and gloom.
Our sales reached nearly $1.5bn, growing 27% over the prior year, recording record sales, record growth and record earnings. So even in a difficult market, a company, well positioned from a product, customer and end-market perspective can do well.
So what does 2012 hold, and how will Linear adjust to an ever more pessimistic market outlook?

The short answer is very little is going to change in our basic approach and strategy. Products take a year or two to develop and end-customer product design-in takes another year or two. This means that the cycle from the start of a new product design to actual sales ranges from 2 to 4 years. Linear Technology avoids making frequent, short-term course corrections since they can have a negative impact on longer term goals.
Being a financially healthy company we can continue to invest during market downturns with the belief that staying the course will benefit the company as markets improve. This was again proven true as the 2009/2010 financial crises and recession passed. During this business cycle the company maintained all of its development efforts and all of its manufacturing capability, and we found ourselves well positioned when the market turned around.
This strategy was key to our rapid growth during our 2010 and 2011 fiscal years, growing faster than all of our competitors and still maintaining the shortest lead-times in the industry. We will continue to follow this path going into 2012.
The current economic turbulence brings challenges and also presents opportunities; the catalyst in this environment is innovation. Products sell into very broad end-markets, but our current focus on the industrial, communications infrastructure and automotive markets represents nearly 80% of total sales. These end-markets presently value innovation and will continue to be growth markets far into the future.
The largest end-market for us is the industrial market, which at over 40% has steadily grown as a percentage of total sales for several years.
The industrial market is not a monolithic end-market, but consists of over a dozen subsegments, including such markets as factory automation, medical, test and measurement, and green tech. The industrial market is dynamic, always demanding better performance, greater integration and higher efficiency, and with limitless opportunities for new products will continue to be a growth driver in 2012 and beyond.
The company's second largest end-market is communications, with products and sales directed toward the wireless and networking infrastructure segments of the communications market. Wireless and networking technology will play a key role in transforming the platforms that mobile, business and home users interact with, demanding instant connectivity, anywhere and at all times.
This market continues to be a clean slate bounded only by imagination and innovation. The major thrust for the telecommunications sector is coming from within the industry due to continuous network and product upgrades and invention by the electronics suppliers.
The automotive market is also a focused end-market. This market has grown to 12% of total sales in the last fiscal year and 16% in the recent September quarter, consistently growing faster than the overall growth of the company.
Much of the innovation and differentiation in the automotive industry has its origins in vehicle electronics. The need for improved safety, fuel efficiency and comfort presents significant opportunity.
The proliferation of hybrid and all-electric vehicles will steadily drive the need for innovative analog products. I would not be surprised if in a few years, the automotive market represented over 20% of the company's total sales. In addition to increased vehicle electronics, the underlying world automotive market is also expected to grow steadily, with an annual growth rate of about 6% between 2010 and 2015.
These focused end-markets value product innovation and performance, and will likely be the fastest growing segments of the analogue market, steering the company away from volatile consumer markets.