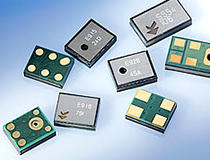 Aimed at consumer electronics, the multi-mode MEMS microphone offers a high Signal-to-Noise Ratio (SNR) within the low power mode, which enables voice controlled applications and maximises battery life.
The new microphone uses Knowles' low power, "Always On, Always Listening" technology to provide a high SNR component with the lowest power draw in the world – lower than the conventional analog microphone and analog-to-digital converter combination.
Compared to other solutions, Knowles says that this digital multi-mode microphone adds value to consumer electronics by delivering up to 3x less power consumption than other digital microphones and is 20% smaller in size.
For consumers, this new product supports a longer battery life and enables accurate voice recognition in various settings, such as social gatherings and sporting events.
"Before this product, design engineers were forced to choose between microphones with a high SNR and microphones with a low current draw. Our "Always On, Always Listening" technology allows engineers to have both capabilities in one product," says Knowles' Thibault Kassir, Senior Director, Product Management, Mobile Consumer Electronics.
Product Details
· Product: High SNR digital bottom port microphone
· Part Number: SPH0641LM4H-1
· Measurements: 3.50 x 2.65 x 0.98 mm
Product Features
· Multiple performance modes (sleep, low-power, standard mode)
· Lowest power consumption in the market (3x less than other digital microphones)
· High Signal-to-Noise Ratio in low power mode
· Best acoustic performance per square millimeter
· Superwide-band capable
· Sensitivity matching for better algorithm performance
· Best in class RF immunity performance
Technical Data
· Signal-to-Noise Ratio: Nominal 64.3 dB(A)
· Flat Frequency Response: Up to 20 kHz
· Power consumption: 235µA in low power mode
· Size: More than 20% smaller than other digital microphones
· Sensitivity matching: ±1 dB
· Digital output: Serial PDM bit stream